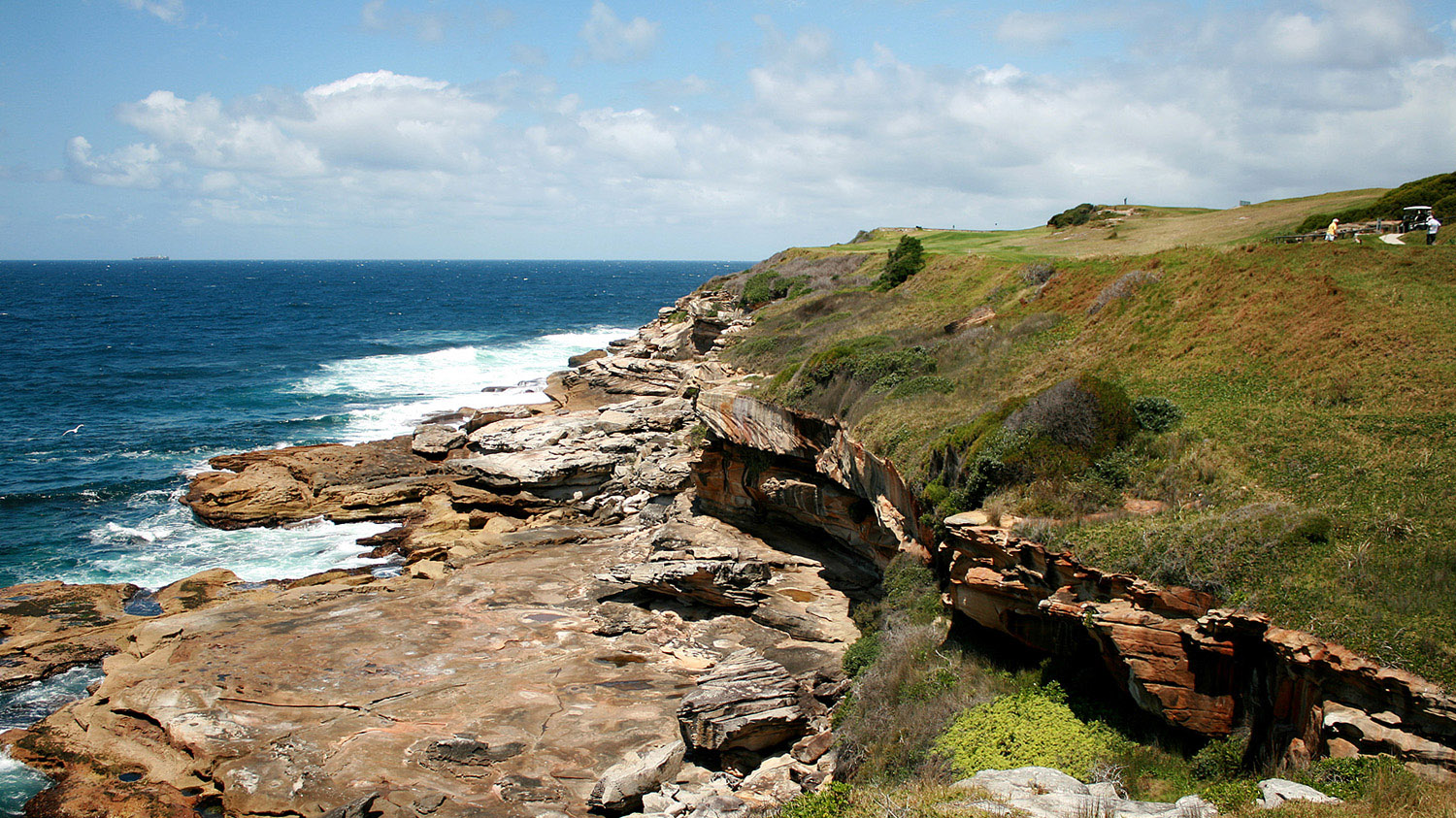 The Coastal Walk is a major Sydney recreation attraction that provides spectacular cliff-top views along sections of the coast that form the eastern edge of Sydney. Randwick City Council has funded the development of sections of the Coastal Walk over a number of years. The ultimate goal is to develop a continuous public coastal walkway between Bondi Beach and Botany Bay.
We were initially engaged by Council to prepare a feasibility study for a new 1.2 km section of Coastal Walk along the coastal edge of the Randwick Golf Course at Malabar. The feasibility study confirmed the viability of the proposal and identified key issues to be addressed in the detailed design process. A series of alignment options were identified and assessed to determine a preferred alignment for the walkway. We then designed the walkway in detail and documented it ready for tender.
Client: Randwick City Council
Location: Malabar NSW Australia
Project Team:
-
Landscape Architecture – Corkery Consulting
- Civil & Structural Engineering – Cardno
-
Geotechnical Engineering – Douglas Partners
- Risk Analysis - Reliance Risk
Images: Corkery Consulting
Development of a feasible concept design required a multi-disciplinary design team to address a complex set of site and operational challenges. In response we assembled a project team with the combination of knowledge and skills needed to successfully address all those challenges.
The site assessment included a detailed ground survey, which was carried out by BMA Surveyors to provide the information we had defined. Geotechnical site investigations were then carried out along the proposed walkway alignment by Douglas Partners. This included an initial assessment of the stability of section of cliff top sandstone that has been undercut in some locations.
The assessment also included potential contamination resulting from land filling operation carried to create the golf course. An assessment of potential heritage sites was carried out by AHMS heritage consultants.
We consulted with personnel responsible for management of the golf course to minimise potential disruption to golfers and identify situations where the risk of walkers being hit by golf balls was highest. We then worked in collaboration with Reliance Risk who carried out detailed risk assessment of potential golf ball injuries in relation to the walkway alignment and design. The assessment confirmed the sections of walkway requiring mesh screen to protect walkers.
Civil and structural engineering design advice was provided by Cardno, which included sections of boardwalk, safety railing, stair structure, bridges, lookout platforms and stainless steel mesh safety screens.
The scope of our work also included upgrading part of the Randwick Golf Course car park to integrate the adjoining section of Coastal Walk. Landscape plans were prepared that included replanting of indigenous species of ground cover and low shrubs to contribute to a visually diverse and attractive coastal landscape.